Download a Strategies Digital try-out issue (262 kB pdf-file)
---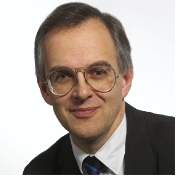 Strategies is published, and written to the main part, by Jonas Himmelstrand, well-known mentor, educator and lecturer with more than 25 years of experience working with Swedish organisations and businesses.
Everyone who writes in Strategies believes in people, their strengths and their ability to create a better world.
Our contributors are positive enthusiasts with deep knowledge and experience, and a strong humanistic passion to inspire individuals, work teams and organisations to learn, grow and develop – to make the impossible possible and reach for the stars.
Read more about Strategies' contributors
---
The purpose of Strategies is to inspire learning, growth and success
in individuals, teams, organisations and society.
---