Presenting the contributors of Strategies
Strategies' contributors are all positive enthusiasts with different experiences united in a strong belief in possibilities of people to learn & grow for the benefit of all.
---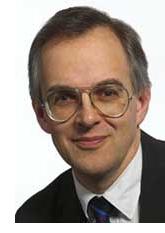 Jonas Himmelstrand has been involved with learning, leadership and personal development since 1978. Originally a scientist, studying mathematics, physics and chemistry, it was the interest in an area where all answers were not logical and rational that motivated Jonas into the humanistic arena.
Personal growth from a positive perspective is always the focus of Jonas work no matter what the title of his courses or lectures may be. Today he mostly works with training's for educators, teams and leaders as well as publishing Strategies.
Jonas is Swedish but has lived several years abroad in Nigeria and the USA during childhood and adolescence. He teaches fluently in both Swedish and English and has taught in Sweden, Norway, Denmark, Finland, England and Mexico.
Jonas lives outside of Uppsala, Sweden, is married to Tamara and has three children. For more information about Jonas see www.jhmentor.com.
---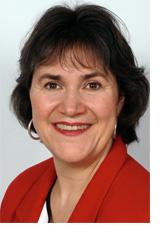 TAMARA HIMMELSTRAND is trained as a music teacher and violinist. She also works as an educator with training methods in the business world. She has a passion for pedagogics and had her first job as a teacher at eight years of age: "My father couldn't take a recorder lesson, so I taught it instead."
Tamara is Swiss and trained at the Conservatoire in Lausanne. She has an intense interest in the relationship between music performance and inner personal growth. She has deeply researched the area of learning and personal growth. Among other things she has done a four year training in personal growth, with breathing as a key ingredient. In later years she has led an advanced program for children with special needs were she has had great use for her ability to lead and develop people on an individual basis.
Her publishing plans for the future holds an unpublished book on music teaching and a vision about a book on motherhood. She has been writing in Strategies since beginning of 2007.
Tamara has given several courses in music. She has also given a course in personal development, Appreciate yourself as a woman. In addition to this she has given personal coaching on business workshops in presentation skills.
---
The purpose of Strategies is to inspire learning, growth and success
in individuals, teams, organisations and society.
---